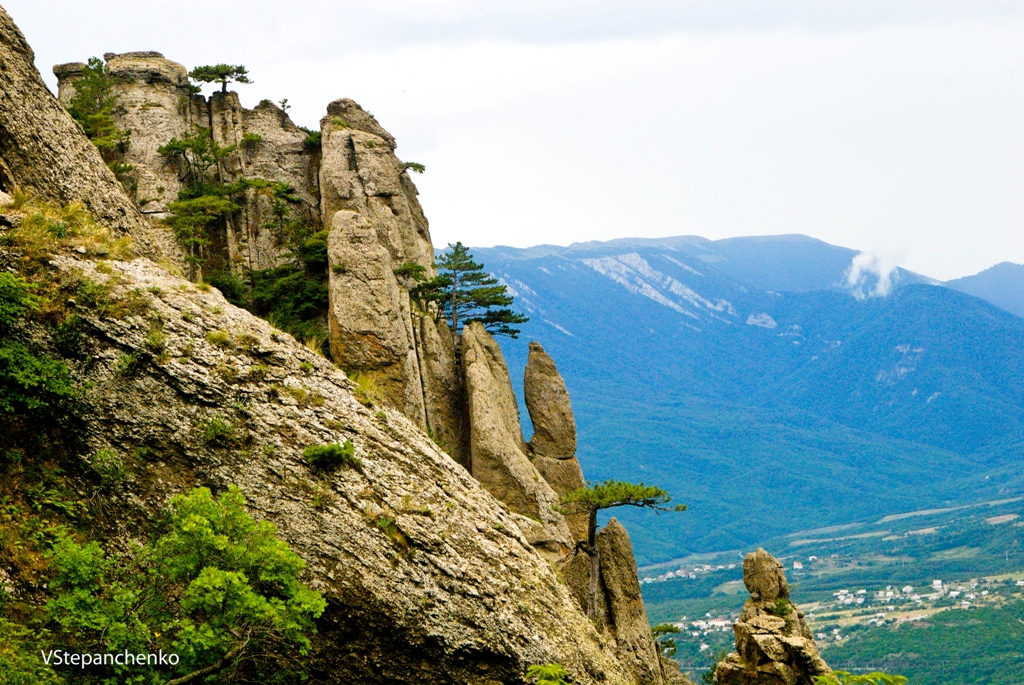 Worldwide phenomenon is gaining popularity as a green tourism. What is it? This holiday in conditions as close to natural :
in a quiet and cozy place ,
away from civilization ,
but comfortably.
This environmentally-friendly food , pure spring or well water, food from the garden or from the garden. Green tourism is focused on creating a healthy and harmonious atmosphere during the weekend , vacation or holiday. Therefore , he often combines leisure with passive : you can conquer another route - by mountains and forests , and then bask in the hammock . Namely the development of green tourism in Crimea engaged our eco - center " Perevalnoe ."
What we offer for lovers of green recreation in the Crimea ?
What do we offer ?
First, cozy rooms in a modern cottage which is situated in a secluded location at the Angarsk pass . It is well known among tourists, the area with plenty of hiking trails for hiking and scenic views .
We promote green tourism in Crimea year round :
summer in the mountains can easily withstand heat and heat,
autumn - enjoy the bright colors of the forest ,
winter - sledding and skiing ,
spring - inhale scents of flowering plants and flowers.
The huge advantage of a green vacation in Crimea that it is available twelve months a year . Also a green vacation in the Crimea includes walks through the beautiful surroundings and sights. Them in our area very much: mountain tracts , caves and waterfalls , strawberry glade and mushroom secret places . Therefore rest in the mountains of Crimea always memorable.
Tired of life in the city? We know the secret of a perfect vacation , come to visit!
We are waiting for fans of green tourism and recreation in our - in the Crimea !