27.07-5.08 ART TOUR in the mountains!
Studio "cOMon Art" - a school of drawing and painting artist Max Skoblinskogo invites informative tour!
We invite you to the whole family
Recreation, enjoyment, discovery, creativity, Creativity,
And the intensity learning oil painting!
Good author's technique - painting in one session
Author's technique painter Max Skoblinskogo
Master class for those who:
1. interested in painting and do not know where to start;
2. wants to learn to see and enjoy the aesthetics of painting;
3. wants to see greater confidence, know yourself using oil painting;
Painting active and creative leisure gives not only an aesthetic experience, but also awakens in man his strengths, his potential, helps to identify internal conflict ... And it helps to solve.
_________________
OUR schedule ...
Each morning, drinking a cup of fragrant tea mountain ..
- 09-00 yoga or walking, table tennis, volleyball, sauna ..
- 10 -30 eco-breakfast
- From 12 -00 to 17-00 painting classes or trips or leisure time
- 19-00 eco-dinner or shashalyk, local wine and honey
- 20-00 free time, conversation. Movies, games, sauna, table tennis
Time can be shifted + - 1.5 hours ...
So, how are these master classes in eco-ART TOUR? Under the guidance of artist Max Skoblinskogo stroll through the local beauty and watching a lot of scenery, you write your own picture-Impressions
oil on canvas from start to finish! Groups of 3-5 people.
Professional master - painter Max Skoblinsky help you feel ITS in the exciting world of painting and will hold a fascinating tour of its nooks and crannies.
At these workshops there is a common theme - each draws his picture.
Learning from general to specific, you work independently, and artist teaches, advises and guides you.
Taking the one picture, you will learn many technical priyomov oil painting, learn the basics of drawing, see the practical application of your skills.
You feel that you create the perfect not too difficult if there attentive mentor, ready to explain, to teach, to improve and evaluate progress.
Material with which we work: your photo Crimean mountains, landscapes, reproductions of paintings by famous artists, photographers, own creativity, your mood.
Classes are held in extremely warm, welcoming and friendly atmosphere.
And besides great time spent at the end of the tour you ART, yesterday did not know how to distinguish the brush from the palette knife, suddenly finds a masterpiece on canvas painting.
You will become the owner of the unique paintings, impressions, written by you!
Do not believe me? Just come and write your pictures!
The group of 20 people. Everyone will write his five paintings (and can be more).
Duration Intensive-Workshop - 20-34 hours. Materials are provided. canvas size 60/40 cm
The cost of the course with five lessons in painting (20-34 hours) - 50 000 rubles.
Accommodation and meals according to the conditions of the hotel, please visit http://perevalnoe.com/product_all/.
Additionally pay Optional excursions :
In the afternoon we will walk along the picturesque trails of the mountain area along Dolgorukovskoj plateau. We are waiting for hike to a waterfall Sioux Uchkhan through the beautiful valley of the Kizil -Koba with a dip in the baths of youth, walk to the beeches cordon along the river Egerlyk - soo, a trip to the Valley of Ghosts , Marble Cave .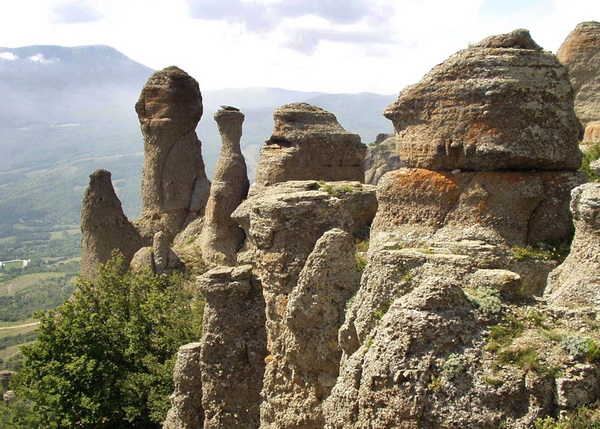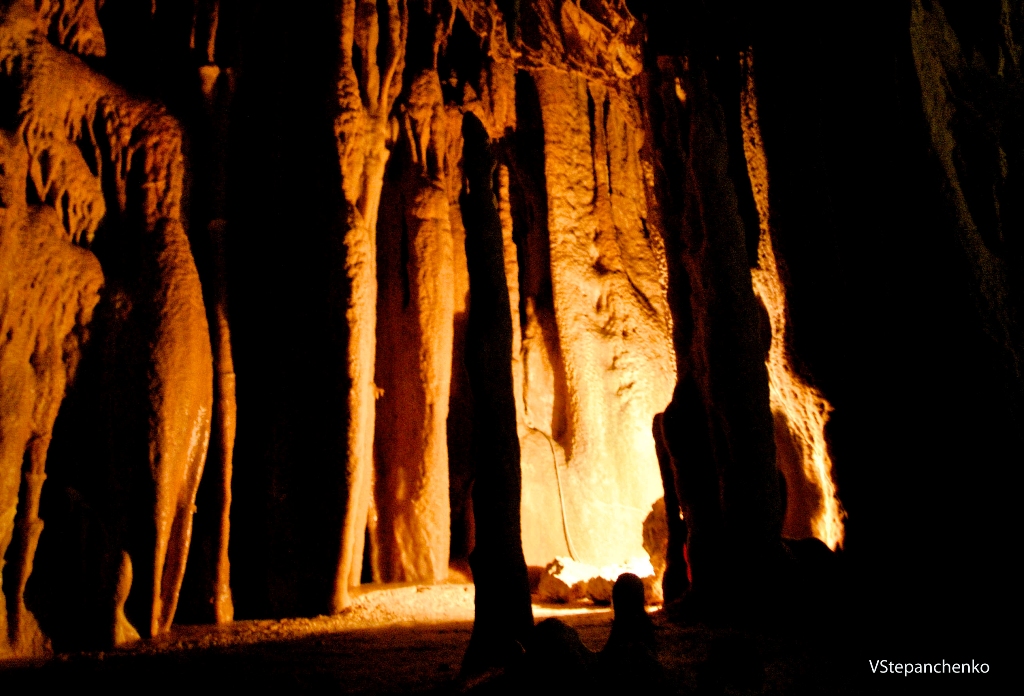 1.Free . Bonus from the organizers
Hike to Sioux Falls Uchkhan through the beautiful valley of the Kizil -Koba with a dip in the baths of youth.
You will see a mountain stream , born deep in the bowels of Dolgorukovsky yaylinskogo array , where for hundreds of years, "he Propylaea " great in extent (over 21 kilometers !) Multistory karst system - the famous cave Kizil -Koba .
Having emerged from the dark underground tunnels Sioux Uchkhan (" falling water "), two gorgeous cascading falls from the ledge tuff site to fill the upper reaches of the valley close a deafening roar , the heyday of the nearby cliffs dazzling rainbow .
Uchkhan Sioux Falls - one of the most sacred places of the Crimean Mountains . Is it because the rocks on the far back in antiquity carved orthodox symbol - the monogram of Christ? Is it because every year on the feast of the Baptism of the Lord , under these ice streams are looking for another opportunity for spiritual and physical cleansing of hundreds and thousands of the faithful ?
2 . Valley of the Ghosts - an area , located at the top of the mountain Demirci , often referred to as a miracle of nature, and of which many legends .
Here is a group of randomly scattered rocks that , over the years , the wind gained unusual shapes . The most famous rock called " Catherine's head ." Psychics consider this anomalous zone .
After the hike - check on a clean beach near Alushta
The cost of travel from UAH 100 . (Depending on number of people )
3.Peschera Marble (or Bair ) - one of the most beautiful caves in Europe . The entrance is located at an altitude of 920 m above sea level, about seven kilometers from Alushta .
It is formed from the marbled limestone It was created for hundreds of thousands of years.
It consists of a huge cave galleries that drips subdivided into separate rooms . What is particularly remarkable in the Marble is a variety of jewelry. In the bizarre shapes of stalactites and stalagmites imagination finds a mysterious dragon , heroes of fairy tales and legends , the images of famous people. Here there are stone trees, stone flowers bloom . White, yellow , red mineral deposits cover the walls of their caves , creating patterns and curtains , long icicles and garlands . This tour will introduce you to the wonderful world of karst caves , open miracles " of the underworld ."
This is one of the five best -equipped caves in Europe .